For English scroll down>>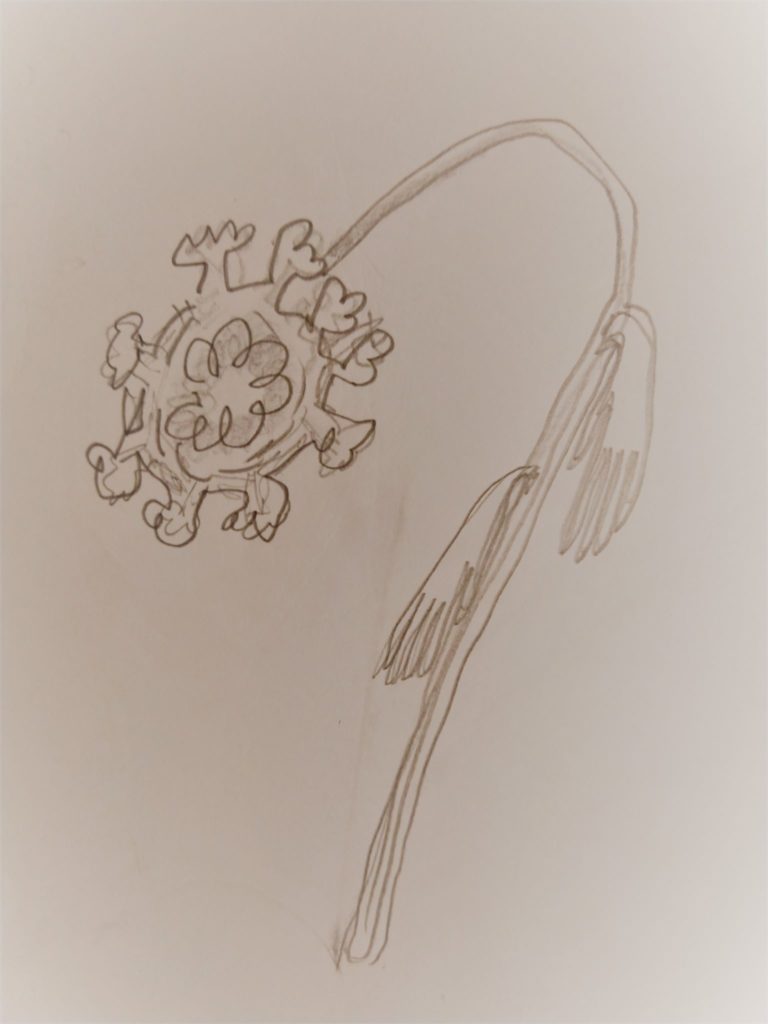 Σε συνθήκες εγκλεισμού λόγω πανδημίας, το φεστιβάλ θηλυκών περφόρμερς (-)FE MALE, που πρότεινε και επιμελήθηκε η Βέρα Ιόνα Παπαδοπούλου, performer και σκηνοθέτης, μεταφέρθηκε στον χώρο της κατοικίας και από εκεί έγινε διαθέσιμο ως μια διαδικτυακή εμπειρία, που έλαβε χώρα από την 1η έως την 3η Απρίλη 2020.
Οι συμμετέχουσες καλλιτέχνιδες αποφάσισαν οι ίδιες για την μορφή και το μέσο καταγραφής και αναμετάδοσης της performance που πρότειναν (θέατρο, χορός, μουσική, εικαστικά, βίντεο σε απευθείας μετάδοση ή σε καταγραφή κλπ.).  Κάθε performance του φεστιβάλ ξεκίνησε με κοινό χαρακτηριστικό την κατ' οίκον δημιουργία της και έγινε διαθέσιμη στο κοινό ως αφήγηση, εξιστόρηση, βίωμα, με την ιδιαιτερότητα της επικοινωνίας που συνεπάγεται η αφαιρετικότητα του διαδικτυακού χώρου.
Οι performances θα βρίσκεται διαθέσιμες σε βίντεο στο κανάλι του TWIXTlab στο youtube από τις 21:00, τη Δευτέρα 1/6/2020. Μπορείτε να το παρακολουθήσετε ακολουθώντας το λινκ: https://www.youtube.com/watch?v=tjWBJKXiYH4
Για το αναλυτικό πρόγραμμα και τις διαθέσιμες συνδέσεις προς την παρακολούθηση του φεστιβάλ παρακαλούμε επισκεφθείτε την σχετική εκδήλωση στο Facebook στο
https://www.facebook.com/events/140043540773185/
Επιμέλεια: Vera Iona Papadopoulou
Συμμετέχουσες καλλιτέχνιδες: Antigone Theodorou, Molyneaux, Alina Tofan, Vera Iona Papadopoulou, Dimitra Kousteridou, Nastya Belova, Artemis Agathopoulou, Oliwia Tado, Stju Marx, Milena Kompaniiets, Artemis Xeniou, Kirilina Anastasia, Deppy Antoniou, Ioanna Tendayah, Eliza Krikoni, Yorgia Karidi for The See Chanel, Eugenia Vakalopoulou, Baronettes, Gamze Ozturk, Marivi Gazeta, Miss BwO (Miss Body without Organs), Irini Bazara, Anastasia Medvedeva, Athina Kanellopoulou, Tess Martens, Vicky Tsakali, Tinna Tihonenko, Leman Sevda Daricioglu, Selina Bonelli, Liza Kravetskaya, Sabrina Bellenzier, Olya Kroytor, Artemis Papageorgiou, Oksana Maslova, Anna Nikolaeva, Margarita Tsouloucha, Salomeya Bauer, Josef Ka, Fiona Spathopoulou, Nasta Ofthebeasts, Elektra Stampoulou, Antonina Vlouti, Nikoleta Thamnopoulou, Daria Senina–Nabieva, Ekaterina Balitskaya, Daria Neretina, Serafima Goldenberg, Katya Adyseva, Katya Isaeva, Miriam den Boer–Salmón, Diamanti Kritsotaki, Henrietta Müller, Jessica Van Deusen, Marita Bullmann, Sadie Berlin, Henrietta Müller, Alxandra Dascălu, Daphne Farazi, Nataliia Vainilovych, Carina Obukhova, dj Ayshel, Yama Kowa
http://twixtlab.com/veraionapapadopoulou/
During lockdown due to the pandemic, the female performers art festival (-)FE MALE, initiated and curated by Vera Iona Papadopoulou, performer and film director, took place into the space of our own home, and from there, it became available as an online experience between the 1st and 3rd of April 2020.
Each of the participating artists chose the art form and the mode of production and transmission of her performance (theater, dance, music, visual arts, video, live -stream or pre-recorded, etc). Each performance was home-made and opened up to the audience as narration, story-telling, lived experience, using the abstract internet space's peculiar connectivity.
The performances will be availabele on TWIXTlab's youtube channel from Monday 1/6/2020, 21:00 onwards. You can watch them following the link: https://www.youtube.com/watch?v=tjWBJKXiYH4
For the complete schedule and the available links to view the festival please visit the Facebook event page  https://www.facebook.com/events/140043540773185/
Curated by Vera Iona Papadopoulou
Participating artists: Antigone Theodorou, Molyneaux, Alina Tofan, Vera Iona Papadopoulou, Dimitra Kousteridou, Nastya Belova, Artemis Agathopoulou, Oliwia Tado, Stju Marx, Milena Kompaniiets, Artemis Xeniou, Kirilina Anastasia, Deppy Antoniou, Ioanna Tendayah, Eliza Krikoni, Yorgia Karidi for The See Chanel, Eugenia Vakalopoulou, Baronettes, Gamze Ozturk, Marivi Gazeta, Miss BwO (Miss Body without Organs), Irini Bazara, Anastasia Medvedeva, Athina Kanellopoulou, Tess Martens, Vicky Tsakali, Tinna Tihonenko, Leman Sevda Daricioglu, Selina Bonelli, Liza Kravetskaya, Sabrina Bellenzier, Olya Kroytor, Artemis Papageorgiou, Oksana Maslova, Anna Nikolaeva, Margarita Tsouloucha, Salomeya Bauer, Josef Ka, Fiona Spathopoulou, Nasta Ofthebeasts, Elektra Stampoulou, Antonina Vlouti, Nikoleta Thamnopoulou, Daria Senina–Nabieva, Ekaterina Balitskaya, Daria Neretina, Serafima Goldenberg, Katya Adyseva, Katya Isaeva, Miriam den Boer–Salmón, Diamanti Kritsotaki, Henrietta Müller, Jessica Van Deusen, Marita Bullmann, Sadie Berlin, Henrietta Müller, Alxandra Dascălu, Daphne Farazi, Nataliia Vainilovych, Carina Obukhova, dj Ayshel, Yama Kowa